Employees in Action
Here are photos of our current and former employees in action. We love what we do, we live what we do.
Scot Jardon (a.k.a. Jimmy Durante, a.k.a El Presidente)Title: Owner/PresidentGetting ready to head to Keystone's A-51 for an afternoon of fun.
Chris Sprenger (aka- Spring Chicken)
Title: Assistant Manager
Riding the rails at Keystone's A-51 park
Tim "Die Hard" Holzer
Title: Retail Manager
Hard at work and forever stocking our shelves with softgoods.
Josh Meikle (a.k.a. - Wet Rat)Title: Rental Dept. ManagerDoing a quick tune at the Courage Classic Aid Station 2012
Scot Jardon(owner) showing his Team Summit students how its done!

Jim Donovan
The leap of faith


Kevin Bradford
Enjoying the powder at "The Legend" (a.k.a. Arapahoe Basin)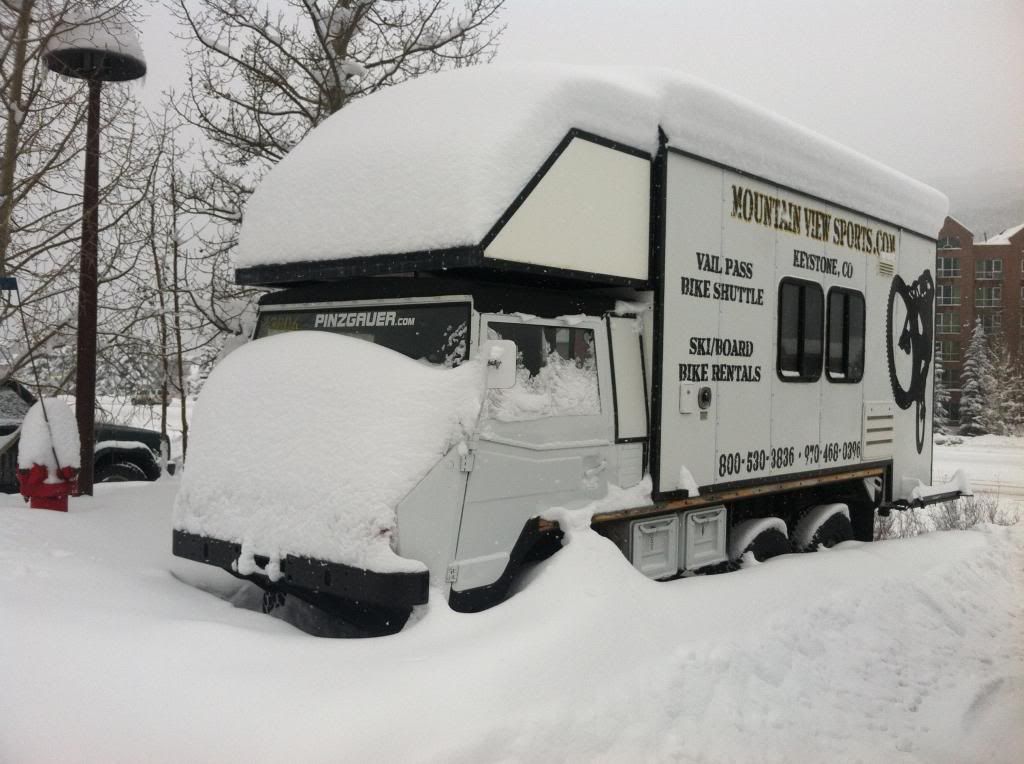 Epic Snow, January 2014
Scot and Josh volunteer for 2012 Courage Classic Bike Tour
Benefits go to the Childrens Hospital of Colorado
To learn more about this event CLICK HERE